Qasr Al Najah LLC is a Sharjah based company that specializes in Mechanical, Electrical and Plumbing(MEP) building services.
From the very beginning we adopted a unique approach towards our clients, catering to their specific needs and delivering upon their expectations.
Behind the name of Qasr Al Najah LLC stands an experienced and professional team that works together to deliver and maintain the highest standards of MEP services.
Our highly qualified and technically competent managers, engineers and techni-cians, allow us to capture a sizable share of the market. We are currently executing a number of projects in different premises of commercial, residential type.
Qasr Al Najah LLC strives to deliver the highest standards of MEP installation, carefully paying attention to our client's ideas, collaborating in the development of the right scope of work. We develop a unique approach towards each client and each project is a never ending responsibility for us.
Our commitment, as well as the commitment of our partners and clients, has contributed to the impressive accomplishments of the company. In a relatively short span of time, we completed a great number of projects and we continue to work on even more upcoming projects that vary in complexity, size and value. And regardless of the size, we commit all we have to every project we work on. It is all about our clients! Qasr Al Najah LLC undertake all kinds of Mechanical, Electrical and Plumbing works for the following premises
Villas / Hotel Apartments / Warehouses / Factories / Hospitals / Residential Build-ings / Commercial Buildings & Offices / Labour Accommodation / Shopping Malls & Centers.
Passing and approvals from DEWA for Design drawings and the Electrical installation as well.
Maintenance Contracts – ELECTRICAL, MECHANICAL & PLUMBING
OUR SERVICES
ELECTRICAL

Power Distribution Systems

Lighting Control

Power Generation

Low Current Systems

Telephone & Data Systems

Home Automation

MATV Systems

CCTV, P.A. Sound systems

Fire Detection & Alarms

Access Control Systems

Audio / Video Intercom Systems

Industrial Process Services.
PLUMBING & PUBLIC HEALTH ENGINEERING

Hot & Cold water Supply system

Water Filtration System

Irrigation System

Drainage

Sanitation

Rain Water

Sewage Treatment

LPG/NG System
HVAC INSTALLATION & DUCTING SYSTEMS

G.I & P. I Ducting Installation System

Chilled Water Piping System

Package units, DX units and Fan Coil Unit Installation

Ventilation systems

Ecology Unit Installation Systems

Kitchen hood exhaust and fresh air system Chemical Flushing & 3rd Party T e s t i n g Reports

Air Balancing Systemand Certifications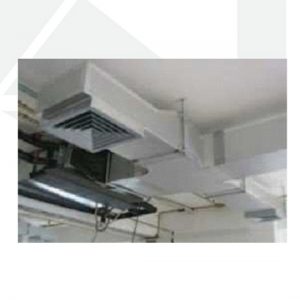 FIRE FIGHTING & FIRE ALARM INSTALLATION SYSTEMS

Fire Fighting – Sprinkler Installation & Modification System

Fire Alarm- Installation & Modification System

FACP Programming, Testing and Commissioning

Emergency / Exit Lighting System Civil

Fire Suppression System
OUR CLIENTS